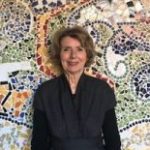 Amongst the many great Principals in our education system, Margaret Hird is one of the stand-outs. With an educational career that spans two states and two education systems,
in both primary and secondary schools, she exemplifies the qualities of a highly effective leader.
Margaret is a unique leader, with a strong leadership blueprint that incorporates a blend of leadership qualities that maximise the potential of everyone within her school
community.
Humanistic and Emotionally Intelligent leadership (Social and Emotional)
Margaret's humanistic leadership approach is an important driving force in building a connected and high performing school culture at Sandringham Primary School. Her
passion to foster positive relationships with staff, students, parents and the extended community is evident in the many ways she leads with heart. This includes:
Daily staff briefings to connect all staff and honour staff
voice;
Ongoing collaboration and consultation with all staff to ensure they feel supported, understood and know they are an important part of the school;
Making individual times to meet face-to-face with new parents;
Working tirelessly with parents to connect them with the school through special events, meetings and informal gatherings;
Listening with empathy and acting with integrity that builds respectful, inclusive and trusting relationships with all stakeholders;
Knowing each child in the school by their name and ensuring they too feel important and valued.
Instructional leadership (Intellectual)
Margaret constantly reflects with staff and parents on how to continually improve learning opportunities and student learning and wellbeing outcomes. She involves
the school community to embrace a clear shared vision, and demonstrate the school values within and beyond the school gates both online and offline to achieve school goals. Her strong instructional leadership is also shown through:
Engaging in regular classroom visits to celebrate successes, understand staff and student learning needs, and give constructive feedback that motivates
all learners to value their efforts;
Demonstrating expert knowledge of current practices and strategies;
Sharing her leadership journey and educational expertise, as well as empowering staff to provide mentoring, guidance and professional learning
opportunities to other educators beyond the school to improve their practice and leadership;
Understanding the enormous potential to grow the school by employing regular consultants who bring expertise within the school and improve professional
practice;
Ensuring the focus is on student personalised learning needs, where data is reviewed holistically to understand why, how and what is needed to improve learning and wellbeing outcomes and to recognise why growth was
achieved;
Promoting technology-rich and meaningful global learning opportunities balanced with hands-on face-toface learning experiences;
Resourcing essential learning needs and supporting staff to create engaging and purposeful learning spaces that maximise the diverse needs of all learners and connect to real-world learning;
Her open-door policy, where she is accessible to all staff, parents and students.
Nurturing Self (Physical)
Margaret demonstrates the power of leading from within to influence self-improvement and growth in others. She shows the importance of nurturing self through:
Being intentionally self-reflective and self-caring, ensuring she journals her experiences and acts on what is needed;
Awakening at the crack of dawn to exercise daily and enjoy nature;
Broadening her perspective, empathy and understanding of the world by visiting different places and cultures;
Reading literature and research that extends the mind and harnesses her curiosity;
Surrounding herself with people and family that bring joy to her life and challenge her thinking to deepen her perspective, and strengthen her passion.
Fostering Growth (Cultural)
Margaret understands the power of language to motivate and inspire others and develops a growth focused school culture. This includes:
Supporting staff to build learning environments that demonstrate growth mindsets through all the senses;
Sharing visual goals throughout the school to promote growth;
Encouraging professional conversations that focus on the strengths of the journey and questioning staff to improve autonomy and self-efficacy;
Continually reinforcing the positive identity of the school with stakeholders;
Promoting 'above the line' attributes with all staff;
Developing feedback processes that share professional learning;
Offering opportunities to learn new things in new ways, including building parent capacity for growth through hands-on workshops and seminars.
Margaret has had an outstanding educational career leading many key influential posts including Principal of three schools, member of the ACT Ministerial Advisory Council, Vice President and Executive member of the ACT Australian Education Union and Executive  member of the Bayside Leadership Network. Amongst many awards in her accomplished career, Margaret has also received the ACEL Fellowship Award in 2017, High Performing Principals Award, attending Harvard University to focus on Educational Leadership, and was nominated for the Telstra Business Awards for her service to the education
sector.
Margaret continues her inspirational leadership journey as a
leader we can all aspire to be.
"We are educating our children for the future, not
merely to take their place in the future, but to
actually shape that future."
Margaret Hird (Raison d'être)