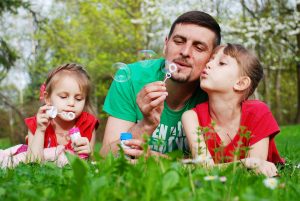 SCHOOL HOLIDAY FUN
Do you sometimes struggle to think of things to do with your kids? Here are some of our favourite activities to help keep them entertained over the break.
Make an indoor obstacle course. Grab all the pillows and move the couches to build an obstacle course they can run around in.
Learn origami. Download a free design online to get them crafting with paper. Origami.me has step by step diagrams and even video tutorials.
Go star gazing. Set up some blankets in your backyard and lay yourself down to stare at the stars. SkyVie Lite is a free app that you can use to find planets and constellations in the night sky. Apple IOS or Google Play.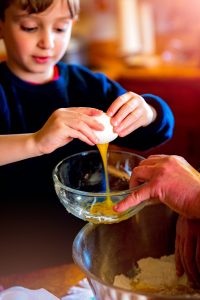 Bake and decorate. Bake cupcakes (or biscuits) and get the kids to decorate them with icing and sprinkles. Their reward? A delicious treat.
Play dress ups. They can do this with their clothes or your clothes. This could then turn into a Fashion Show.
Have a dance party. Turn up the volume on the radio and cover the lights with cellophane for a musical evening.
Get them out in the garden.  Try planting trimmings from plants you already have and let them water and watch them grow. Also get them to help with weeding, teaching them the difference between weeds and plants.
Draw a picture. All you need is some card and colouring pencils and they'll take care of the rest. If they are struggling for what to draw some ideas might be a space station or under the sea.
Write a story. Got a chatterbox on your hands with a huge imagination? Ask them to write it down. Create a book for them with A4 paper folded in half.
Perform simple science experiments. Google "simple science experiments". There are heaps and use household materials you already own.
Complete a puzzle/activity book. Activity books are a fun way to keep them occupied throughout the day. You can even download activity pages online.
Read a book. Let them go on an adventure by reading a book. If you need help finding a book for them try the website Goodreads.
Make fingerprint animals. All you need is an ink-pad, paper and a pen. Press your fingerprint onto the sheet and use it as a head or body to draw animals.
Hold a family board games night. From Monopoly and UNO to Game of Life and BINGO, the possibilities are endless. Here's a fun twist to BINGO, use small lollies such as skittles or M&Ms as counters and whoever wins get to eat them.
Go on a treasure hunt. Create a map for your kids to hunt for special items that you've hidden.
Build a scrapbook or collage. All they need is some old magazines, a pair of scissors and some glue to create a collage or scrapbook.
Make crazy fruit juices. This is a top way to get them eating fruit and having fun in the kitchen. Give them a station of fruits to choose from and mix them up in the juicer with some ice.
Be a photographer for a day. Give them the camera for a day and see what shots they come up with. You can choose to print or frame their best ones after.
Make masks. Paper plates and spare card are perfect for these. They can then role-play their characters with the masks after.
Play hide and seek. Two words: endless fun. You might also like to play tag, dodge ball or pretend the floor is lava.
Perform a play. Have the kids write and perform a play for you.
Make fairy dust dough. For a unique scientific play session, they can create fairy dust dough by mixing hair conditioner and corn-flour and adding food colouring and glitter.
Go for a family bike ride. Cycle your local community to see what's around.
Play with a cardboard box. From building a cart or a dollhouse to crafting a rocket ship or mini golf course, a cardboard box can offer so much play for a kid.
Have a video game tournament. Choose a video game your kids love and see if you can keep up with them or beat them.
Many more can be found online.