On Tuesday 9th February it's Safer Internet Day. This is a great time to celebrate your commitment to Cybersafety.
This initiative is led by the Office of the Children's eSafety Commissioner. It is important to familiarise yourself with this online safety office that was established last year here in Australia. The Office of the Children's eSafety Commissioner provides current information and resources for online safety. It also supersedes the previous Cybersmart website. Another very important part of this office is to provide support for children experiencing cyberbullying through its complaints service, something all schools and parents should know about. The website is located at

https://www.esafety.gov.au

.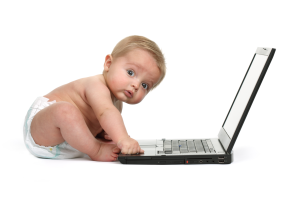 Safe Internet Day reminds us of the importance of Cybersafety awareness and positive action in our schools, at home and within our community to improve our knowledge of how to be safe online. Cybersafety awareness is not limited to school aged children but for everyone who uses or intends to use the Internet. The online world is ever changing. It has many valuable learning and life experiences. There are also possible risks and challenges. It's important for all of us to keep up-to-date with what is happening so we are best equipped to know what to do if we are faced with a threatening situation.
Often schools may find they are scheduling in time for explicit Cybersafety awareness sessions at different times of the year or even only once throughout the year thinking this is enough. Actually it isn't. Cybersafety should be viewed as an ongoing learning process both at school and at home. Explicit learning experiences are important. Along with this, there are many different ways we can indirectly and directly incorporate Cybersafety within our normal school day. One simple example is to have consistent conversations with your students about what they are doing online, where they are online and who can access what they are doing. You can model this as you or your students are about to go online and use a website during any learning experience. This creates a habit of thinking about where they are and being conscious of what is going on.
As you celebrate Safer Internet Day, use this important time to revisit your Cybersafety journey. Celebrate what you have already achieved. Think about and plan how you will regularly provide support to your students throughout the year and work with their parents to ensure there is a consistent approach to Cybersafety.
We hope you enjoy Safer Internet Day and the benefits it will bring to your ongoing Cybersafety commitment.
At Edumazing, we have developed a highly successful whole school community Cybersafety approach called Safely ConnectED as part of our ongoing commitment to Human Literacy in schools and communities. This approach has been vital in creating proactive cybersafe communities. If you would like more information feel free to contact us at info@edumazing.com or call 9731 1400 to find out how we can support you.