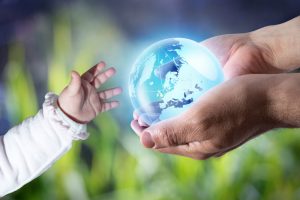 Hello Universe. I'm here at last.
Today is the day my new life starts.
There are some things you must know.
They are important as I grow.
Love is what I need to feel and see.
No matter how imperfect I may be.
It's not important if I don't make the grade.
Just be happy that I stayed.
Help me to strive for personal best.
No matter what the result is on the test.
It doesn't matter if I do or don't win.
It doesn't show what you've done in between.
I'm not your reflection of failure or success.
I am my own person who will do my best.
I can only do this with support and care.
To keep going with or without you there.
But also your time is precious to me.
Something that is absolutely free.
Not the things you might buy me to fulfill a void.
Of promises unkept and happy memories destroyed.
At times I will want to be like the rest.
Help me to know what really is best.
To value myself and all I bring.
To not want more of anything.
To see what I have is more than enough.
To be happy inside knowing I'm loved.
To see the true beauty I have within me.
To know I am special with all that I see.
I also need you to value me too.
In everything I choose to do.
Mistakes I will make, this I know.
They will help me to learn as I grow.
Please let me be what I want to be.
It is important that I am me.
Not like others or even like you.
I must be happy with what I do.
I am not a prize or a possession.
I must find my own unique and true mission.
A life that will help me fulfill my dreams.
Without the tantrums and the screams.
If you really love me then set me free.
I will pave the way for my own destiny.
I will choose who to love and what I will do.
I will face the hurt and the pain of it too.
You don't need to lift me when I am down.
Just be there to listen without the frown.
One day just like you I will be old and grey.
I will look back and know what to say.
You listened and gave me what I asked for.
And I will pass this on to the ones I adore.
I will thank you for showing me what life is about.
The light within me will never burn out.
I will stand tall and say to myself and all.
Thanks for the life I came here for.
Written by: Georgina Pazzi
Inspired by the children of our world who need us to listen and love unconditionally.