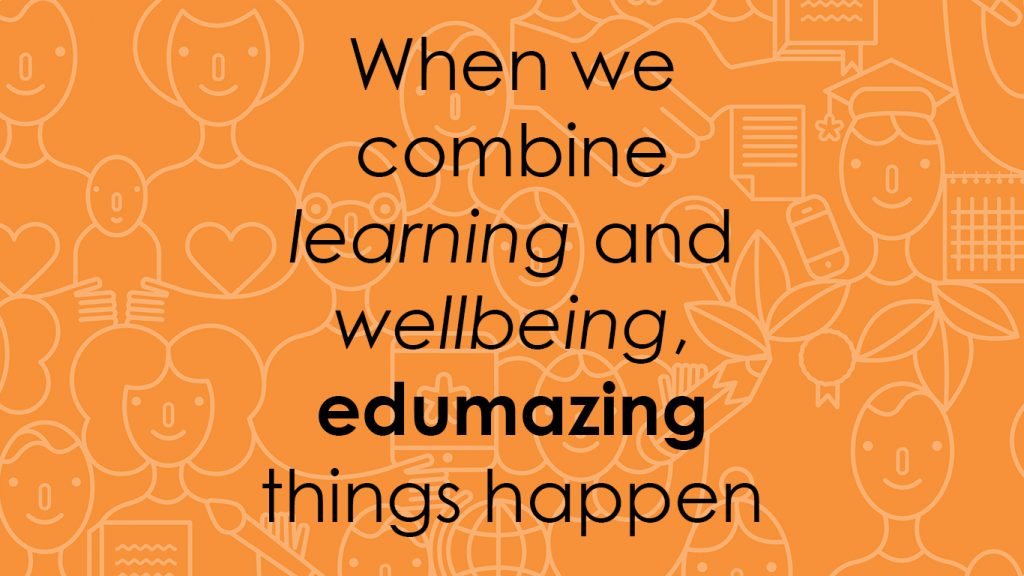 Edumazing represents a shared passion to make a positive difference in the lives of learners of all ages.
We are committed to a brave and innovative vision to change the paradigm of learning and wellbeing for a sustainable and positive future. We provide outstanding learning and wellbeing programs, resources and professional learning opportunities that empower learners, educators, families and communities especially through the power of Human Literacy™.
For educators, we offer a range of professional development workshops, presentations and consultancy to improve the quality of teaching, learning and leadership in line with VIT and AITSL standards. Our presenters and consultants are renowned for their wealth of knowledge and expertise in education, leadership, wellbeing, counselling and working with students with special needs. They bring rich and unprecedented professional learning experiences that raise professional standards and improve professional efficacy.
Our dynamic workshops are practical and evidenced-based, offering strategies to address the diverse needs of learners in innovative and powerful ways. We offer workshops related to Human Literacy, HITS,  Challenging Behaviours, Leadership, Students with Diverse Needs, Wellbeing, EAL, Digital Learning and Cybersafety, along with a range of other areas to address the immediate needs of educators and leaders across all educational and community sectors.
For pre-service and graduate teachers we offer additional expertise to ensure you begin your professional journey with confidence and success. Our EdGrad Academy represents an inspiring and supportive community representing Pre-Service, Graduate and Casual Relief Teachers to share information and resources, discuss experiences and gain knowledge to build and sustain excellence in their teaching practice.
For young people and families, we offer Learning Coaching and Counselling. These are built on the principles of understanding and supporting the holistic needs of individual learners, helping them to realise their full potential and achieve lifelong learning success. Learning Coaching acknowledges that everyone learns in different ways. It differs from tutoring by focusing on changing the core issues that prevent a learner from reaching their potential whilst still addressing the skills they need to succeed.
As a connected and growing community of caring professionals, educators, young people and families, join us to discover the positive difference we can make in your learning and life just as we have done with so many other professionals, young people and families.
Find out more at edumazing.com
Follow @itsEdumazing on Twitter
Testimonials:
"Excellent! Really informative, hands on, innovative and so useful. I am able to go back to my classroom with a range of different things to try"
"Great hands-on experience that applies to all levels of learning"
"You'll walk out more prepared for 21st Century learning than you were when you entered!"
"High energy – packed full of ideas"
"Well-catered to the needs of attendees. Georgina had a wealth of knowledge & experience. It was engaging and easy to follow. Great resources to bring back to school."
"Extremely useful and practical, great ideas, presented very well. Enjoyable."
"Best PD I've ever done – highly relevant and engaging. Highly recommended!"
"The workshop offered resources and ideas that I can take straight into my classroom as well as things to think about"
"This opened my eyes to the endless possibilities"
"Energetic, informative, USEFUL. Please come to my school! 🙂 Thank you!"
"A must for all teachers, practical, informative and inspiring"
"The wealth of information provided was awesome, given with heaps of enthusiasm and the connection between presenters was inspiring"
We are educational. We are amazing. We are Edumazing.